With in-built expert system diagnostics and automatic trending and reporting of process parameters, Pocket VibrA makes predictive maintenance and condition monitoring easy and effective.

The Windows based system is so intuitive and familiar it can even be set up and used without reading the built-in user guide!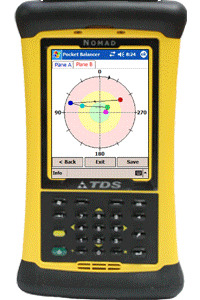 C-Cubed is a developer of leading edge hardware and software Pocket PC data acquisition and control solutions. We are able to offer both off-the-shelf and fully bespoke OEM and end-user systems.

By combining its Dataq-CF2, the world's first compact flash data acquisition card, with the TDS IP67 Pocket PC, C-Cubed is able to offer fully rugged solutions in a wide range of applications.